Or well wherever I feel like it really.
My cofounder was asking me to come to Wework again with him and I refused like I usually do and it got me thinking. What is it I dislike about offices? I certainly didn't work so hard shun a normal job just to pay extra money to have a pseudo office. I do oblige him every now and then. They are very very nice offices to be fair. Huge windows, open space, rooftops, unlimited coffee, but I am still surrounded by people working.
I happen to have a dream job where I can almost work out of anywhere. They generally like it when the any where is in South East Asia and they REALLY like it when its in the same city as one of their offices, but I don't seem to need to come in. I know this type of work situation may not last, but I 'm living it up as much as I can at the moment.
My passport became pretty worn out this year. I went to as many countries as I could until I felt bored of traveling. I find whenever I go into the office, I am constantly bombarded by people asking me to do things or socializing. I don't mind socializing, the people in our office are pretty fun, but I can just do that at night with them. A solid balance has been coming in to our Shanghai office on Tuesdays and Thursdays with one-two week breaks every now and then.
This one is from the rooftop of the Mexico City Wework he signed me into.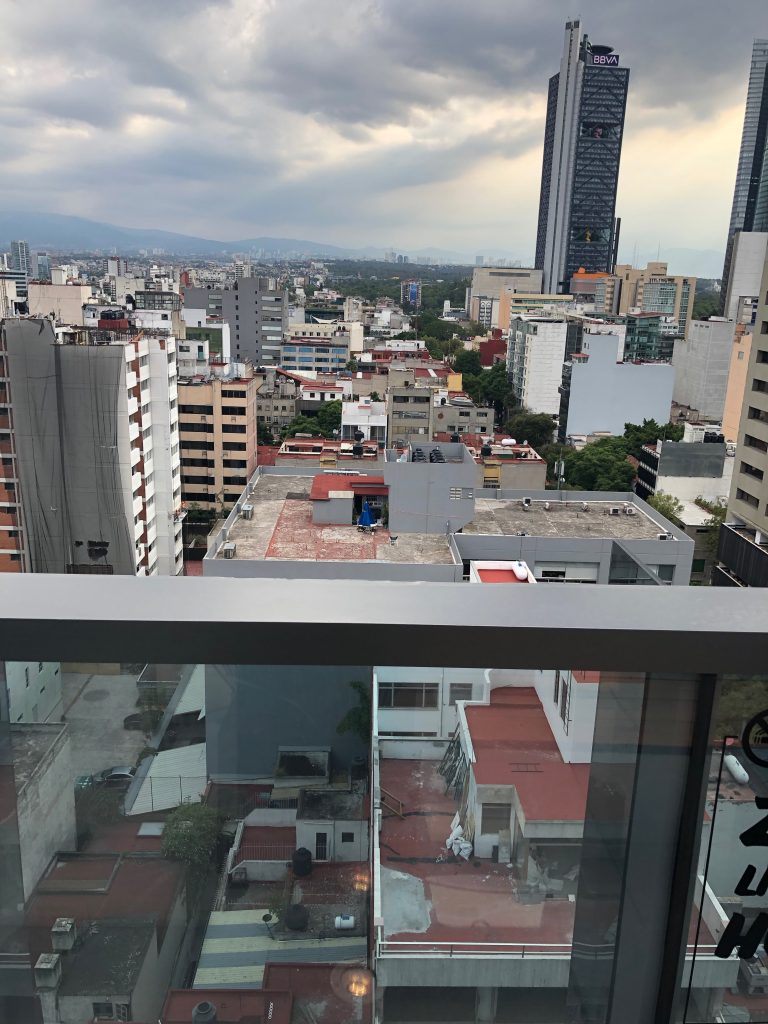 I went in once or twice, but mostly opted to be in outdoor area of the Starbucks a couple blocks away. I like the ability to move locations, food, and people whenever I like. Not to mention the people watching. I don't want to be near other people doing their tech startup, I want to see people going throughout their day.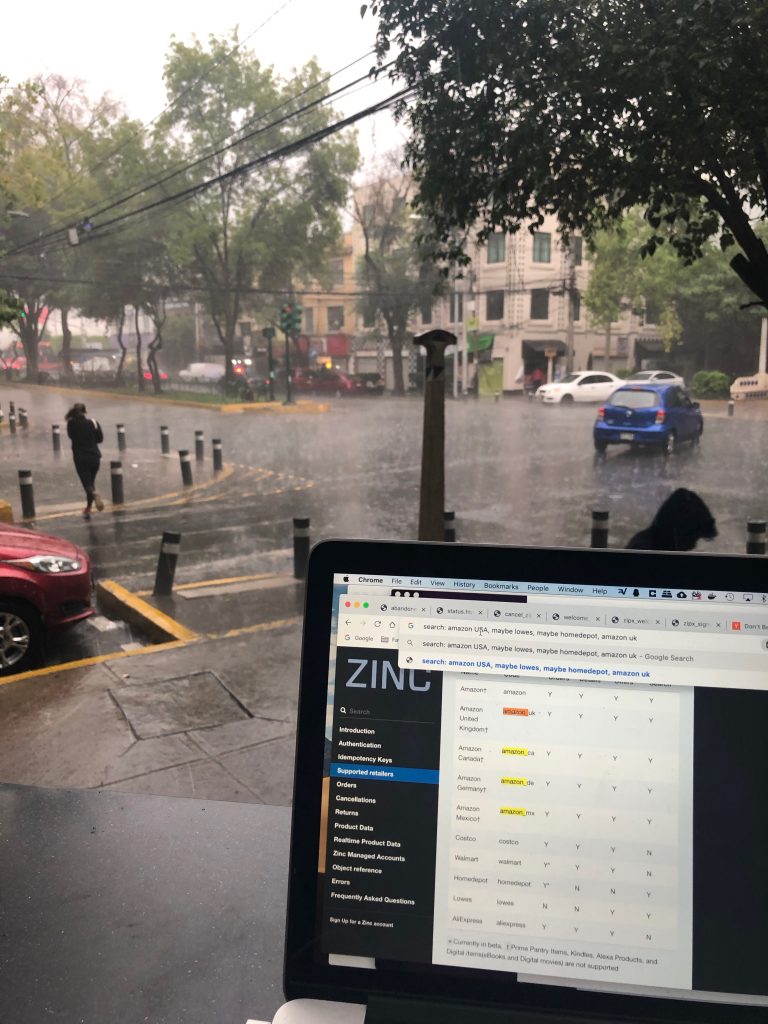 It can still be distracting though. Cats were fighting and licking each other in front of me in this Singaporean cat cafe.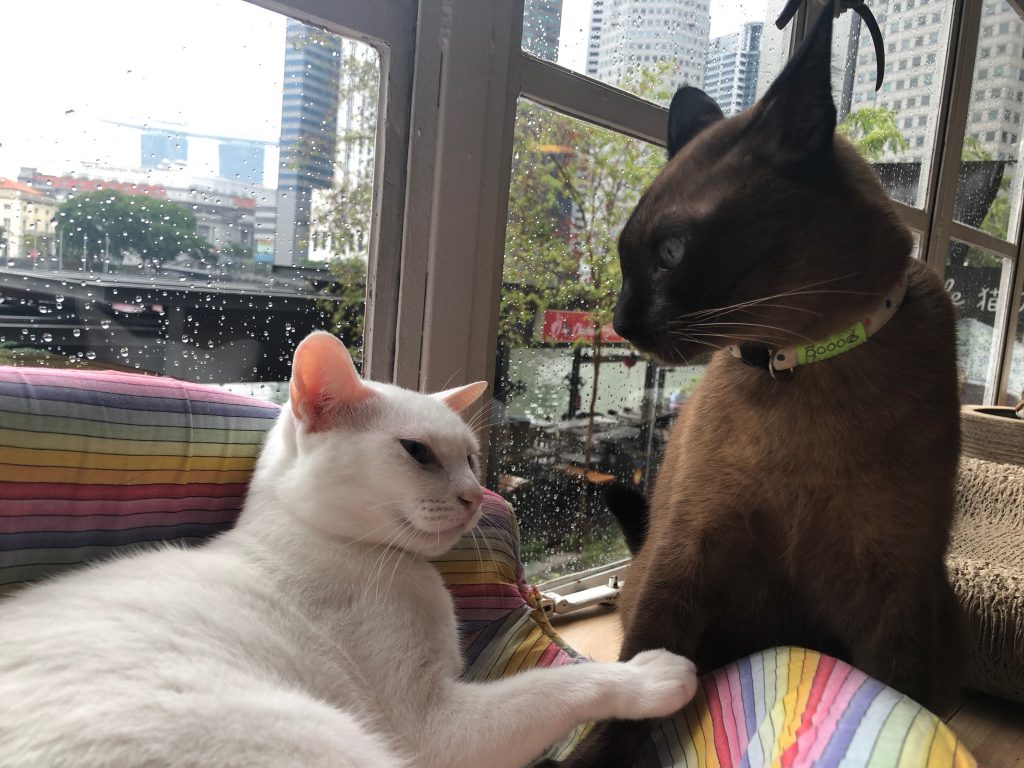 I tend to like places with animals. This coffee shop in Shanghai is run by a completely deaf woman. Her dog nearly silent as well which makes it a nice place to work.
Some cities like Manhattan simply have too many people so I get creative. The only real requirement is a power outlet. Ideally they have wifi as well. This is one of my favorite spots, a Korean Spa near manhattan. A bonus is you can put your computer away every couple hours and relax in a sauna.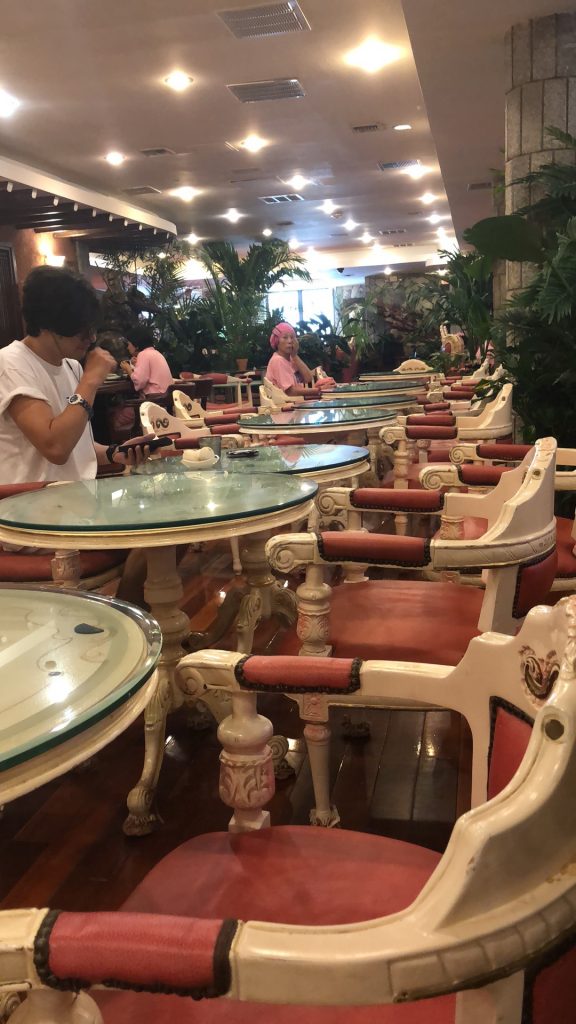 My own rooftop from a Brooklyn apartment was nice too.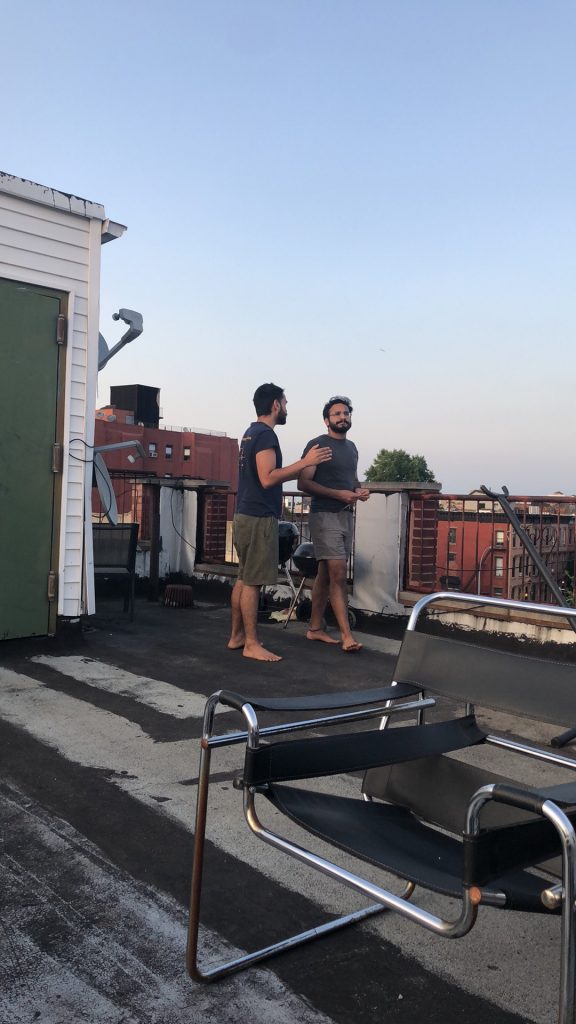 I spend about $5-15 per day depending what country and how hungry I get which works out to about the same as Wework.
Of course nothing beats working from your own couch at home. I found I can only work at home if I have giant windows or a balcony though.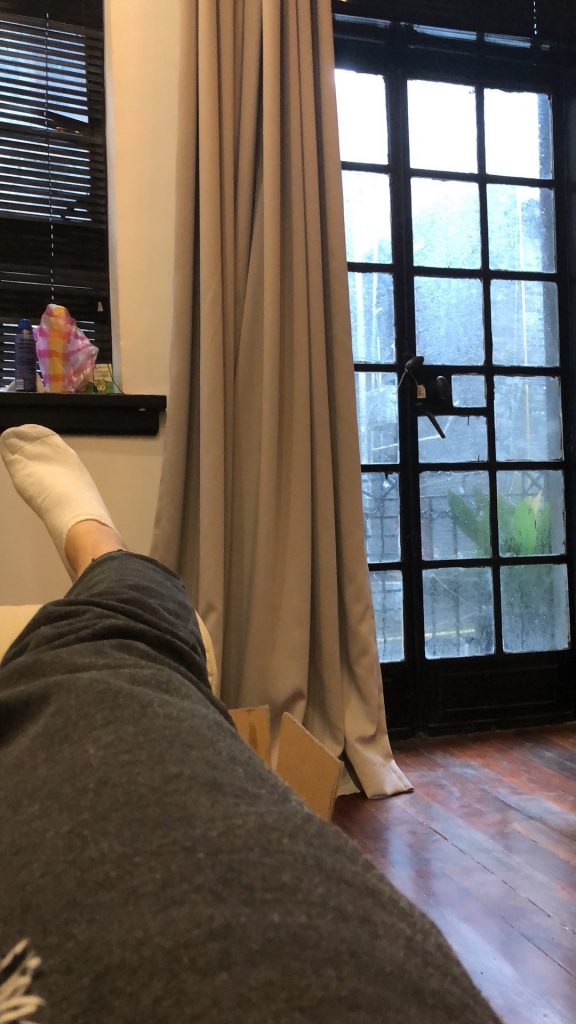 For days when I am forced into the office though, I tend to just go into the giant empty conference rooms, lest I get distracted. I know there is some benefit to being randomly interrupted and hearing about other parts of the business. That is why I come into the office at all. So I do not get annoyed or avoid anyone. But making those days only twice a week has been really helpful. Perhaps in the future, an office really only needs to get together about 20 hours a week. Whether that is spread out over 2 days or 4 may depend on the business.